Which of these best describes your home?
This helps us recommend the optimum size for your solar system.
How many roof faces do you want solar installed on?
If any are longer than 8 meters, please add an additional face
How many solar roof faces have an obstruction?
This gives us an idea of the complexity of your solar installation and how much scaffolding is needed.
How many floors is the highest solar roof face?
What's your address?
This will help us provide a more accurate quote.
Please enter your address then select a match from the pulldown
1
Price
Did you know this system would save tonnes of CO2 which is the equivalent of trees?
System overview
Not sure what you want? We'll help optimise your system for savings and output during your Home Assessment.
Panels:
Smart battery
Fully installed price: £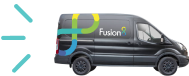 Installation available in 3-4 weeks by our dedicated team. Installation date provided is from your Network Operator approval date (if applicable).
2
Get your free Home Assessment Join the 60 people that have used this tool in the last 48 hours
Everything you need to make the right decision on what size solar system and battery is best for you and your home.
No unnecessary home visits
Best price guarantee
Accurately size your system
Preview from the comfort of your home
"Great Service. Just kept us informed throughout the process, everything on time and helpful people in all departments. Fully recommend them. Very pleased."
Graham, Portsmouth
"You were all great. Reliable, professional both technically and commercially and I never felt pressured."
Adam, Northampton
"The advice given as to the specification of the installation is comprehensive. Their delivery time was very much shorter than that of the competition. The installers could not be more helpful, very attentive and competent."
John, Milton Keynes
"Fusion8 did a good job on my installation on solar panel and battery storage. I would recommend this company to friends and family."
Patrick, Dudley
"Very professional, trustworthy and affordable company. Would recommend to anyone looking to install solar panels on their property."
Bruno, Worcester
"Very satisfied with the service provided. Extremely knowledgeable and helpful team."
Laura, Richmond upon Thames
"The installation went well and the team were helpful and professional. They communicated what would be happening and when on the run up to the installation date and the installer was friendly and helpful on the day. Overall, very satisfied with the service."
Steven, Northampton
"Great well informed service. Am looking into solar options with the energy prices going daft!! They're very knowledgable about the options available."
Ewan, Lewes
Our self quote tool assumes the following
Unfortunately, even though our pricing covers most homes, there are some rare items that we can't account for. Our self-quote tool assumes the following:
Fixed price assumptions

All cable runs are surface mounted and exclude trunking
Up to 25m of cabling
Maximum of 20-45 degree pitched roof
Catenary wire if a face is detached
Minimum of 4 panels per roof face
Assumes single phase
We need some extra information
Based on your answers, it'll be easier to talk through your solar setup on the phone, or over live chat.